Public Review and Public Access

Request Committee Participation

Process and Form for Submitting Public Comments (on items listed below)

Process and Form for Submitting Change Requests (to a published standard)

Consortium Bylaws


Public Review
* Water Measurement, * Test Device Performance and* (ASD) Mitigation Standards Updates.
Comment Deadline (MW-RN & MS-PC) June 1st, 2020
MW-RN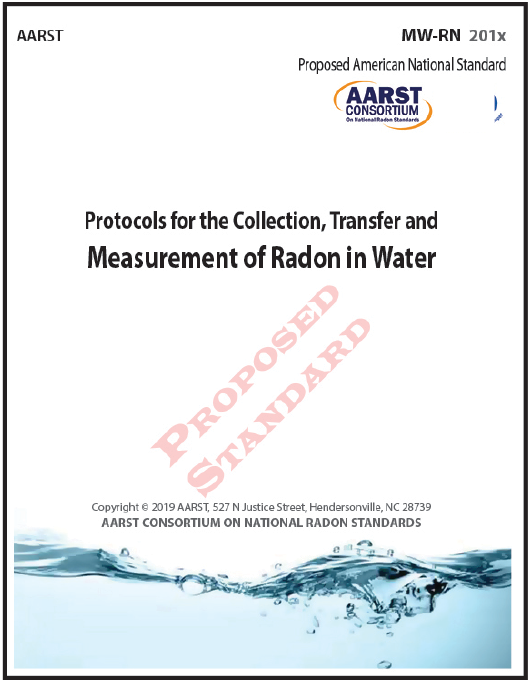 This standard of practice contains procedures, minimum requirements and guidance for measuring radon in water that enters a building through groundwater supplies for determining if mitigation is necessary to protect current and future occupants of family dwellings and commercial buildings. The protocols contained in this standard specify minimum requirements and procedures for the collection and transport of water samples, as well as protocols for the quantitative transfer of the sample to a measurement device to determine radon concentrations in water.
MS-PC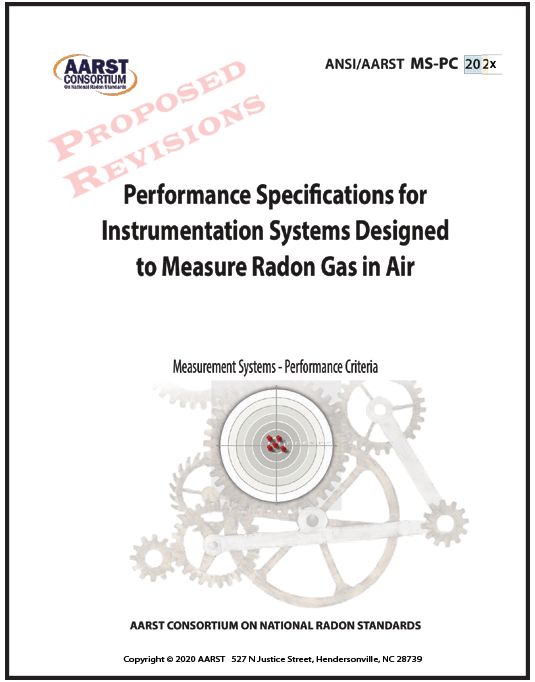 This standard specifies minimum performance criteria and testing procedures for instruments and/or systems designed to quantify the concentration of 222Rn gas in air. These are consistent but general performance criteria applicable to the wide variety of radon measurement devices used for indoor measurements, primarily in residential environments or buildings not associated with the possession or handling of radioactive materials. Also included is a description of documentation necessary for demonstration of compliance with this standard.
Harmonized (ASD) portions of SGM-SF, RMS-MF and RMS-LB mitigation standards.
Comment Deadline: June 8th, 2020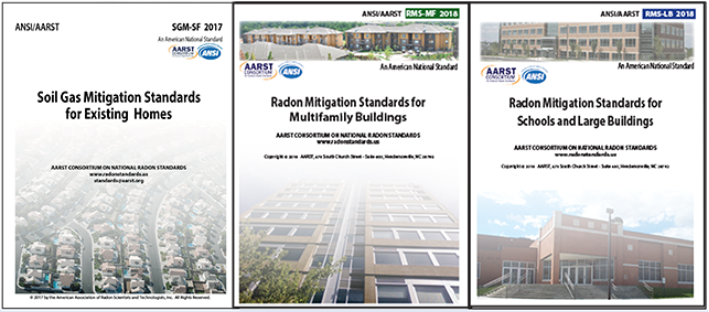 These proposed revisions apply to harmonization for portions of three different radon and soil gas mitigation standards of practice relative to installation specifics for the Active Soil Depressurization (ASD) mitigation method. These updates and revisions seek identical text for identical tasks across all three standards.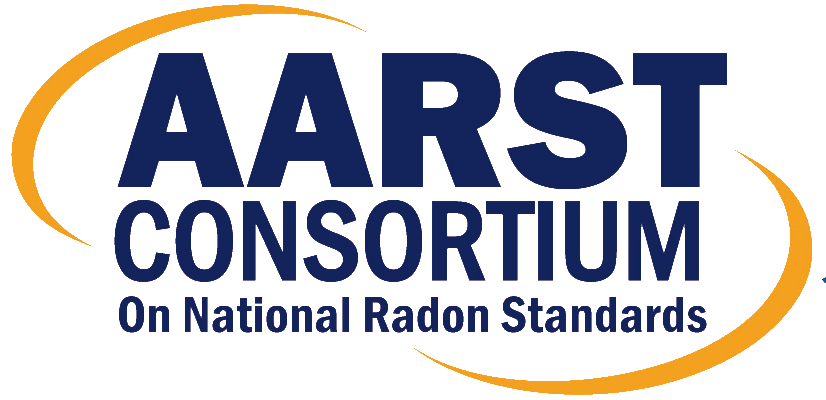 User Tools ……………….. Example templates for field or office
Approved Addenda ………. Incremental updates not yet included in published versions
Interpretations ……………. Responses to inquiries
Position Statements ……… Positions approved by consensus