Public Review and Public Access

Request Committee Participation

Process and Form for Submitting Public Comments

Process and Form for Submitting Interpretation and Change Requests

Reporting Procedural Concerns

Consortium Bylaws

Public Review
When items are available for public review, they will be listed here.
The latest publications of these standards are available for comparison on this website where all ANSI/AARST standards can be found for review at no charge, and for purchase. Click here to access or purchase standards.
Committee rosters (consensus bodies) can be accesses by clicking on the rotating banner below.
New Construction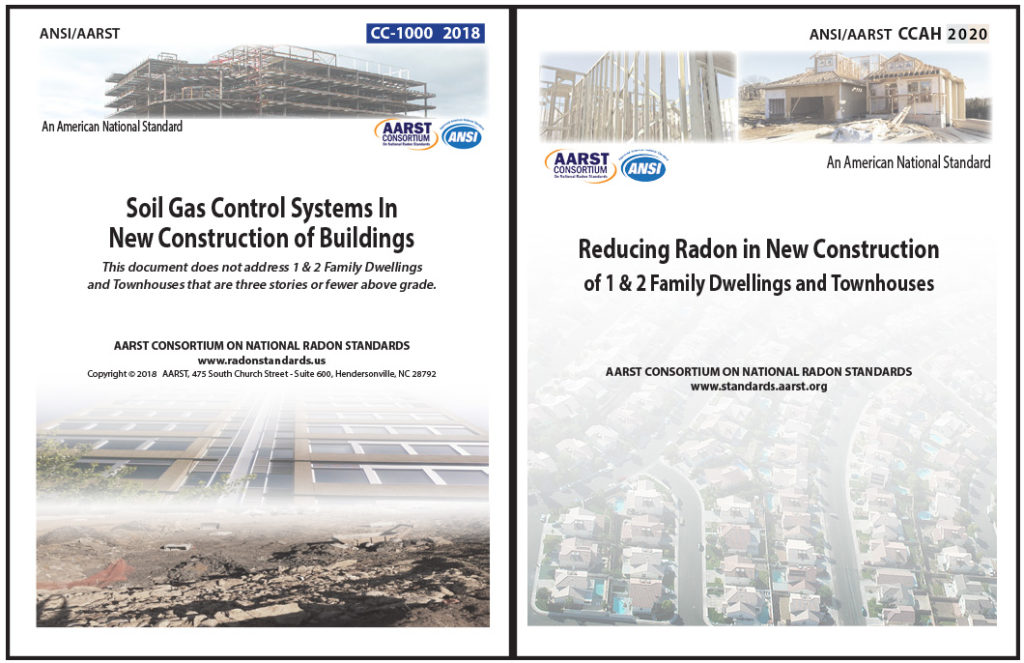 Public Review: Collection of proposed revisions for CC-1000 05/22
(Click here to download)
This work compilation contains a collection of proposed revisions that address administrative updates, improved clarity for some provisions and harmonization with other recent updates in soil gas mitigation standards.
Deadline for Comments: July 18, 2022
Measurement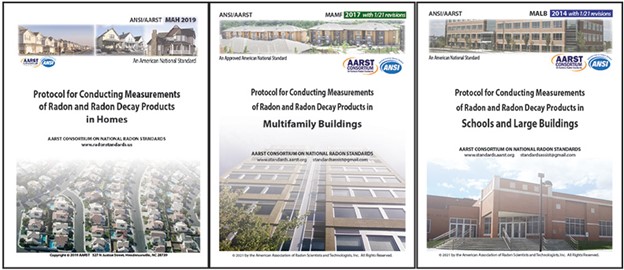 Public Review: MAH Updates 6/22
(Click here to download)
These proposed revisions include updates to two testing provisions and guidance based on test results. These proposed revisions are specific to ANSI/AARST MAH 2019 (Protocol for Conducting Measurements of Radon and Radon Decay Products in Homes).
Deadline for Comments: August 1, 2022
Public Review: MAMF/MALB Updates 6/22
(Click here to download)
These proposed revisions update testing provisions that include locations with invalid tests, reporting them, and updates to Appendix C to improve clarity. These proposed revisions are applicable to both ANSI/AARST MAMF 2017 rev.1-21 (Protocol for Conducting Measurements of Radon and Radon Decay Products in Multifamily Buildings), and ANSI/AARST MALB 2014 rev.1-21 (Protocol for Conducting Measurements of Radon and Radon Decay Products in Schools and Large Buildings).
Deadline for Comments: August 1, 2022
Measurement Quality Assurance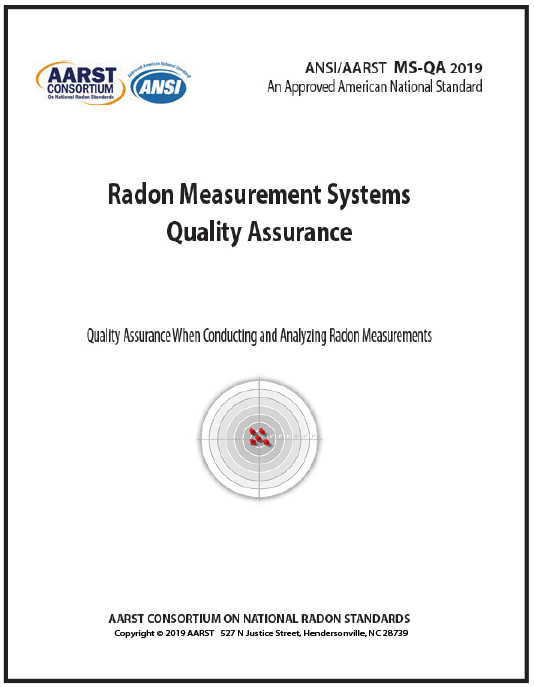 Public Review: MS-QA Updates 6/22
(Click here to download)
These proposed revisions address several items that include updates related certification and device listing programs, clarity, corrections, and several harmonized definitions with device performance protocol ANSI/AARST MS-PC-2022. The latest published versions of these standards are available for comparison at standards.aarst.org where all ANSI/AARST standards can be found for review at no charge and for purchase.
Deadline for Comments: August 1, 2022
Mitigation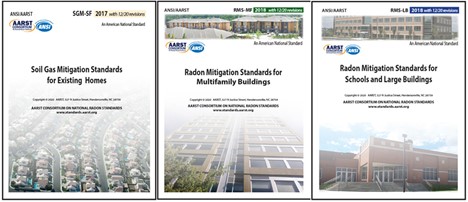 Public Review: Proposed revision to Section 9.1.3 06/22.
(Click here to download)
This revised Section 9.1.3 is the result of public comments received in 2022 for proposed revisions to Section 9.1. While retaining the intent, clarity was added due to multiple unintended interpretations voiced by commenters. The proposed revision is harmonized as applicable to ANSI/AARST SGM-SF 2017 rev12/20, RMS-MF 2018 rev12/20 and RMS-LB 2018 rev12/20.
Deadline for Comments: August 8th, 2022
User Tools ……………….. Example templates for field or office
Approved Addenda ………. Incremental updates not yet included in published versions
Interpretations ……………. Responses to inquiries
Position Statements ……… Positions approved by consensus