National Consensus Standards for Every Building Type
The impact of occupant exposure to radon in buildings is an important public protection issue that requires standardized approaches to measurement and mitigation, and long-term stewardship to confirm concentrations in buildings remain below the EPA Action Level. Whether the source of radon is through soil or water, or by emanation from building materials, preventing radon exposure to building occupants is one of the most important environmental health challenges we face today.



EPA Recommends States Reference ANSI/AARST Radon Standards
The U.S. Environmental Protection Agency (EPA) has been actively participating in the radon industry-led ANSI/AARST voluntary consensus-based standards (VCS) process since 2012. Federal participation in the development and use of VCS is governed by the National Technology Transfer and Advancement Act (1995), and Circular A-119 (2016, 1998) issued by the Office of Management and Budget, Executive Office of the President. For more information, please visit "EPA Guidance on the Use of Voluntary Consensus Standards for State Indoor Radon Grant Recipients."



The AARST Consortium on National Radon Standards
The AARST Consortium on National Radon Standards is a non-profit organization owned by AARST. The consortium serves as the forum for development, maintenance and publication of national consensus standards, which include processes, procedures and quality assurance systems to ensure standardized approaches for measurement and mitigation in both existing and new buildings. Hundreds of volunteer members representing key stakeholder groups, including analytical laboratories, federal and state regulators, radon measurement and mitigation contractors, product manufacturers, training organizations, scientists and academia, and environmental consultants, have developed and continue to maintain standards through participation on multiple committees.



Accreditation by the American National Standards Institute (ANSI)
The consortium is an ANSI-approved standards developer, which means standards are developed and maintained through ANSI's established consensus process to ensure openness, balance and due process through the following items: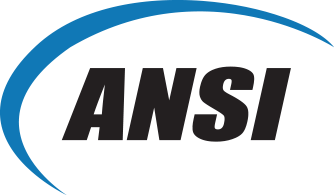 * Open Participation
* Stakeholder Balance
* Standard Development
* Consensus Vote
* Public Comment and Appeals
* Standards Publication
* Standards Maintenance



Current ANSI/AARST National Consensus Standards
ANSI/AARST national consensus standards are utilized by numerous federal and state agencies, such as the Department of Housing and Urban Development (HUD) and the Environmental Protection Agency (EPA). A national consensus standard is available for every building type:
Radon in Water
Single-Family Buildings
Multifamily Buildings
Schools and Large Buildings
New Construction
Quality Assurance